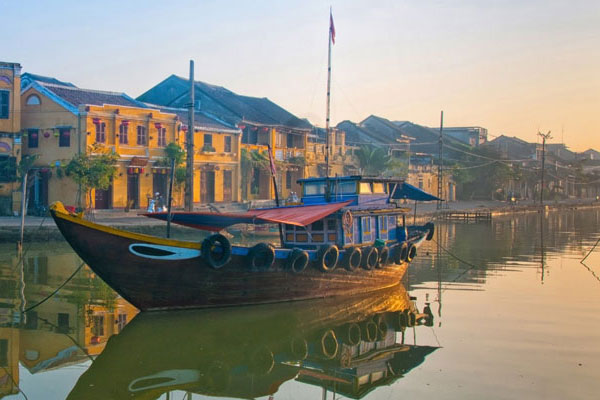 Hoi An Old Town is a joy to spend time in - don't miss it! The pedestrian-only streets are lined with beautiful ancient wood-framed houses in a style of architecture you won't see anywhere else in Vietnam. Set on the Thu Bon River and dating back to the 15th century when the town was a busy south-east Asian trading port, you can still feel the influences of China & Japan from that time.
Hoi An days slip by very easily: wander around the ancient houses and visit the Japanese covered bridge, eat the delicious local foods, browse through the shops - just soak up the unique atmosphere.
What to do in Hoi An?
Wander the Old Town with a day ticket allowing access into all of the museums and old houses. Browse the antique shops, buy all kinds of beautiful handicrafts, lights, furnishings, pictures. Bring an empty suitcase if you can.
Take a boat trip on the Thu Bon River, visit Cua Dai beach, cycle through the rice fields of the surrounding countryside
Get clothes made, really good quality and incredible value - you can get anything copied, or just show our tailor Mr Phuc (or any one of 100 other tailors) a picture of what you want and he'll copy that.
Eat the wonderful dishes unique to Hoi An - White rose, Cao lau, and Wonton - then learn how to make them yourself in a cooking class.
Visit the ancient ruins of My Son temple complex, one of the foremost Hindu temple complexes in South-east Asia and a UNESCO World heritage site in its own right.